Chewy Vites – WINNER Best Children's Supplement!
We are super-excited to announce, Chewy Vites has WON the award for Best Children's Supplement 2021 by the readers of Holland & Barrett's Healthy Magazine. Over 2,500 readers voted in the awards and Chewy Vites came out top! We are so chuffed our customers have recognised us with this award.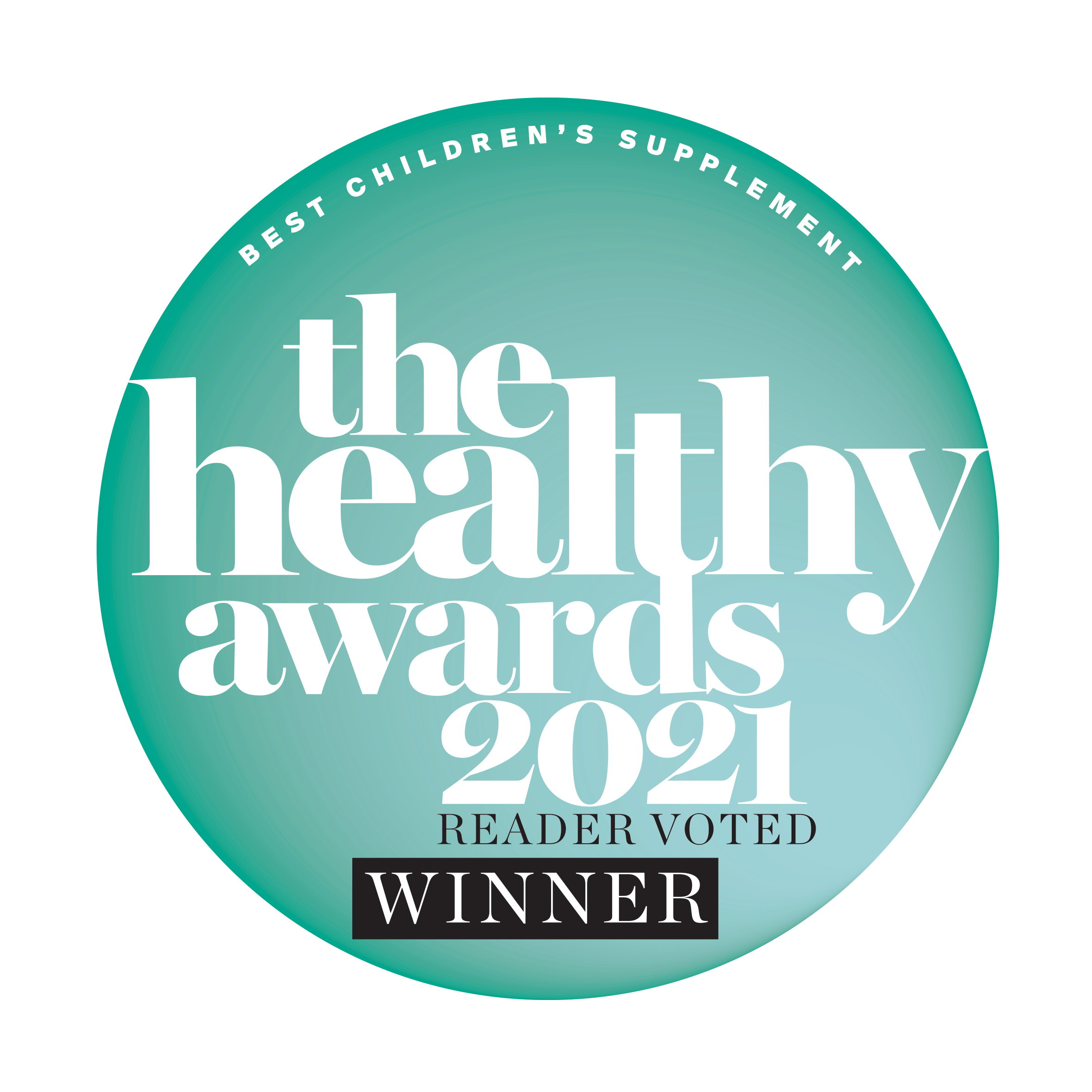 Being a sensible grown up can take its toll sometimes...

...as it's hard to find time to have fun, act silly, play with the kids and live life for the moment.

Chewy Vites can't change the world, but we can make your daily vitamin routine a little more joyful. Our mighty little fruity gummies are deliciously yummy.
Parents take note; we defy even the fussiest eaters in the family not to fall in love with Chewy Vites. But then "why should the kids have all the fun?"… so we've developed yummy gummy vitamins to put smiles on adult faces too.
---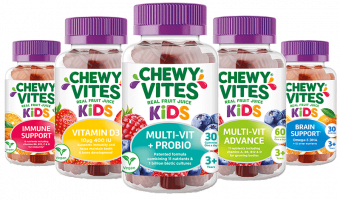 Our Gummies

Our gummy vitamins are fabulous for all the family – all our adults' and kids' gummies are made with real fruit juice, are vegan & contain no nasties!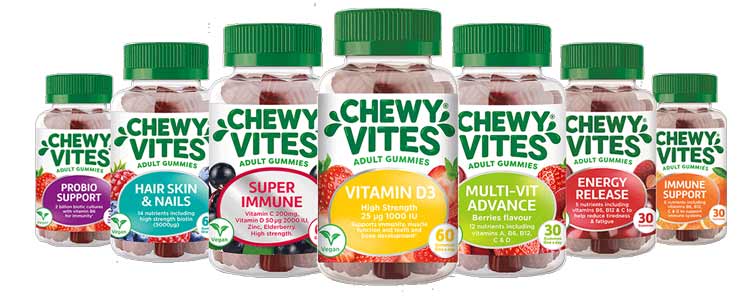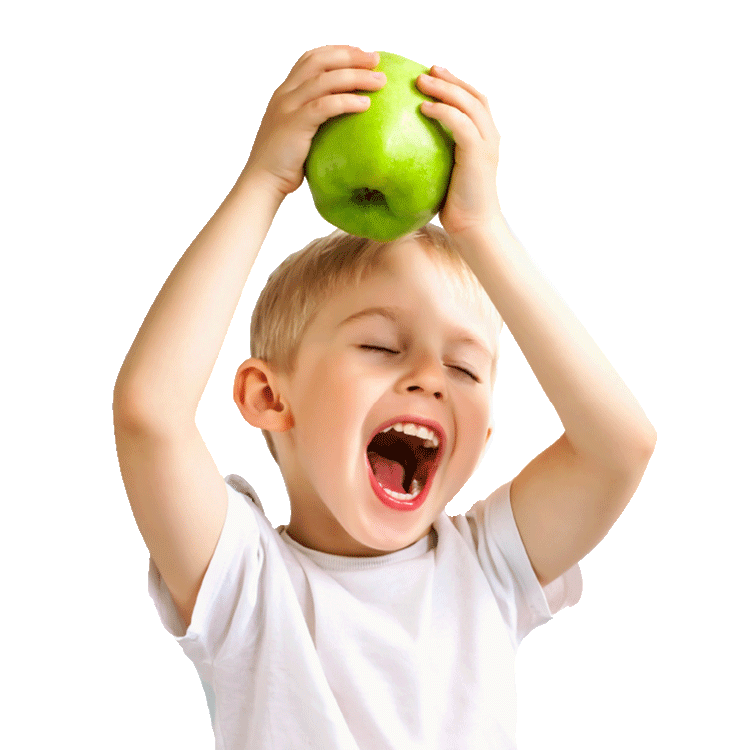 Choosy kids choose Chewy Vites!
Kids can be VERY fussy eaters and many parents find the simple task of encouraging their beloved offspring to take their vitamins can be a wearisome daily battle.
Chewy Vites are not only formulated to give your kids the health benefits they need, but they're also designed to taste AMAZING!
Find our Gummies
Chewy Vites are available from the following retailers:
Getting your all-important nutrients
Eating a balanced diet helps you obtain vital nutrients, but getting all your nutrients from diet alone can be a challenge.
Chewy Vites vitamins have been carefully crafted to include the nutrients you need and are made using only good stuff!
Chewy Vites are :
Vegan | Made with Real Fruit Juice | FREE FROM artifical colours, flavours and sweeteners
Find out what kids and parents really think of Chewy Vites

Check out some of our reviews


I bought these for my fussy 5-year-old. We have many different brands of vitamins in the cupboard and these are by far the best. I've started taking them because they are so yummy!
Maria
My kids love them! They are suitable for vegans and taste great!
Jo
These are lovely, very soft, easy to chew and taste lovely… would recommend
Mark
They don't taste vitaminy at all. My 3-year-old gets excited about taking these, he loves the fruity flavour.
Sarah